Summer usually sends members of Toomai their separate ways — Vermont, Italy, Brazil, San Francisco and Kentucky all played host to us Toomai-ers at various times this summer. But one week in August brought Toomai back together, and the setting couldn't have been more gorgeous — Rockport, Maine, at the Bay Chamber Festival that happens annually every August. Each day was packed with fantastic collaborations, including performances with members of the Miró Quartet and St. Lawrence Quartet, David Krakauer, Kathleen Tagg, and many other wonderful musicians.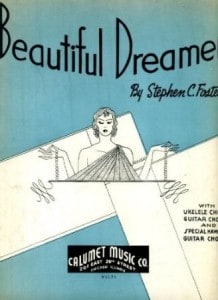 Toomai's primary collaborative project included soprano Camille Zamora on an original concert program entitled "Beautiful Dreamer", after the famous Stephen Foster parlor song. John (Toomai's cellist) and I designed the program to tell a story about the beginnings of modern American art music and the traditional American music that inspired it.
The idea for the program grew out of a piece Toomai already included in Toomai's repertoire: the Hymn – Largo Cantabile movement from Charles Ives' "A Set of Three Short Pieces". While preparing this piece for use in an interactive performance at a performing arts school, I researched the numerous musical quotes in the Hymn, derived from various mid-19th century hymns and parlor songs.  At rehearsal, however, we discovered that John and Erin (our violist) were already personally familiar with some of Ives' quoted hymns, like Olivet and More Love to Thee.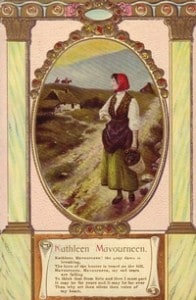 I became curious about other personal connections Toomai members might have to traditional, mid-19th century American music.  For John, a born-and-bred Kentuckian, the music of Stephen Foster immediately came to mind. Including Foster on the program also seemed particularly fitting, considering Ives' propensity for quoting Foster in his symphonic works. We asked Brooklyn-based composer Vincent Raikhel to create an arrangement of Beautiful Dreamer especially for Camille and Toomai, and the result was breathtaking and uniquely poignant. Emilie, one of Toomai's violinists, arranged Kathleen Mavourneen, a song quoted in Ives' Hymn. Popular during the Civil War, Kathleen Mavourneen also alluded to the Irish ancestry present in 3/5ths of the quintet. John created an instrumental version of More Love to Thee, a hymn he'd been familiar with since childhood. Looking into my own background, I explored Mexican songs popular in 19th century Spanish California, and was particularly inspired by the Alta California Orchestra's rendition of Es El Amor Mariposa. It was so much fun to hear Camille, a fluent Spanish speaker, bring my arrangement of Mariposa to life.
The West Coast was also represented on program through two major figures in American experimental music: Henry Cowell and James Tenney. Cowell's Hymn and Fuguing Tune, a surprising turn toward traditionalism for the radical composer, derived inspiration from American Protestant musical traditions and the Sacred Harp style of singing. Tenney's Quintext, entitled "A Choir of Angels for Carl Ruggles", utilized extreme timbres to create a multitude of otherworldly overtones in a chorale-like setting.
The location of the concert felt particularly fitting — the First Congregational Church in Camden, Maine, founded in 1805. We were truly overwhelmed by our wonderful audience's response to the repertoire, which at times did challenge the listener (and us as well!). It was a privilege to have been able to share this music that belongs to all of us — and a joy to share a bit about ourselves, in the process.